Board of Trustees
SCAD, a private, nonprofit, accredited, degree-granting university for art and design, is governed by the university's elected Board of Trustees, which serves as the supreme authority of the institution by establishing the university's mission and broad policies for the university, securing financial resources to adequately support the university's goals, and electing the president. The SCAD administration is accountable to the Board of Trustees. Board members direct the administration of the university to implement and comply with the policies and guidelines required by the criteria for accreditation issued by the Southern Association of Colleges and Schools Commission on Colleges. The Board of Trustees holds biannual meetings to conduct any and all business.
J. Veronica Biggins
Chair
Veronica Biggins is a managing partner and leads the Board practice for The Diversified Search Group. Previously, Biggins served as executive vice president for human resources at NationsBank (now Bank of America) and director of presidential personnel for former President of the United States William Jefferson Clinton. Biggins received a Points of Light Award from former President of the United States George Walker Bush for her leadership of the Czech Slovak American Enterprise Fund. She serves on the Board of Trustees of the Woodruff Arts Center, the Board of Directors of Southwest Airlines, and is a member emerita of the CDC Foundation Board and the National Association of Corporate Directors Governance Council. Biggins holds a Master of Arts in psychology and sociology from Spelman College and a Master of Education degree from Georgia State University, and she completed the Advanced Leadership Fellow program at Harvard University. She previously served on the SCAD Board of Visitors, which she chaired from 2015 to 2017.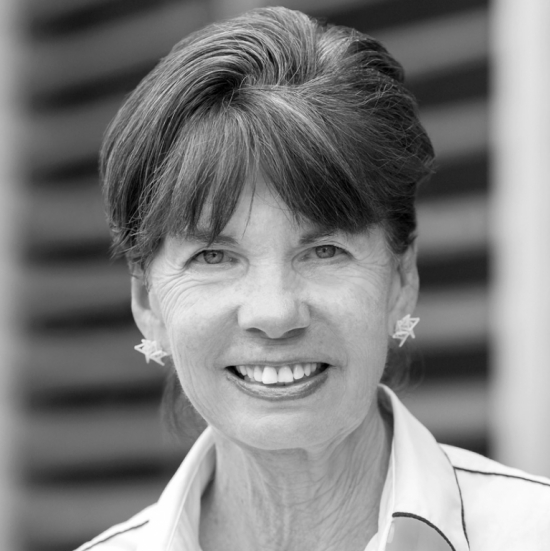 Lucy Cookson
Lucy Cookson is the founder, president and creative director of Thumbelina Needlework Design and Collection in East Hampton, New York, and specializes in watercolor, hand-embellished digital prints, mixed media and needlework. Her work is included in personal art collections throughout the U.S. and has been exhibited in distinguished venues, including hotels, high-end department stores, museums and galleries. Cookson, who also has several years of teaching experience, serves on the Guild House Artist-in-Residence program committee as a trustee of Guild Hall in East Hampton. She is a graduate of Duke University in Durham, North Carolina.
John G. Kennedy III
John G. Kennedy III has more than 30 years of experience in investment banking and is currently a managing director at Solebury Capital. He previously served as managing director and head of capital markets at Tudor, Pickering, Holt & Co. Securities, Inc., an energy-only investment bank; senior vice president of Merrill Lynch; managing director of Deutsche Bank investment banking group; and managing director of Donaldson, Lufkin & Jenrette. Kennedy is a director on boards at several public companies and nonprofits, and he previously served on the SCAD Board of Visitors. Kennedy earned a Bachelor of Science degree from Washington and Lee University and a Master of Business Administration at the Tuck School at Dartmouth College. A native of Savannah, Georgia, Kennedy resides in both Savannah and Houston, Texas.
Robert (Bob) L. Nardelli
Bob Nardelli is the founder of XLR-8 Investment & Advisory Company and is a senior adviser at Cerberus Capital Management. Previously, he served as CEO of Cerberus Operations & Advisory Company; CEO, chairman and member of the Board of Managers of Chrysler; and chairman, president and CEO of The Home Depot. Nardelli began his career at General Electric in 1971, quickly advancing through senior leadership positions. He earned a bachelor's degree in business from Western Illinois University and earned a Master of Business Administration from the University of Louisville. Nardelli serves on the Board of Directors of the Wounded Warrior Project and the Babcock and Wilcox Company, among others. In 2011, Nardelli was awarded an honorary doctorate from SCAD. He also previously served on the SCAD Board of Visitors.
Sally Waranch Rajcic
Sally Waranch Rajcic is a businesswoman and philanthropist in southern California. She is the owner and director of the Sarah Bain Gallery, owner of Rancho Vista Golf Club, co-owner of Chateau Eze Hotel, and is president of the Ronald C. Waranch Charitable Foundation. Rajcic is the former director of The Muckenthaler Cultural Center.
Stuart Saunders, M.D.
Stuart Saunders is an orthopaedic surgeon practicing in Winston-Salem, North Carolina. Saunders has written many abstracts, reports and articles that have been published in The American Surgeon, the American Journal of Physiology: Heart and Circulatory Physiology, the Annals of Thoracic Surgery and the Journal of Orthopaedic Trauma. Saunders earned a Bachelor of Business Administration in 2004 from the University of Mississippi and his Doctor of Medicine in 2010 from the Medical University of South Carolina. Previously, Saunders was a research specialist at MUSC in the department of cardiothoracic surgical research and completed his orthopedic surgery residency at Wake Forest Baptist Medical Center. He completed an Orthopaedic Foot and Ankle Fellowship at Hospital for Special Surgery in New York City. Saunders' extensive volunteer service includes the Children's Home of North Carolina, the Charleston Miracle League, Special Olympics, Habitat for Humanity and sports medicine for high school football teams.
Anita Thomas
Anita Thomas is a graduate of the University of Georgia. She lives in Atlanta, Georgia, with her husband, Michael. Thomas previously chaired the SCAD Atlanta Advisory Council for five years and previously served on the SCAD Board of Visitors. She has been active in the community all her life, having served on the Georgia Council for the Arts and at the Michael C. Carlos Museum at Emory University. A jewelry designer, Thomas formed Anita's Accents, Ltd., and her designs were featured in The New York Times, Atlanta Journal, Northside Neighbor and several jewelry publications. She has been a contributing editor for Southern Accents magazine, Veranda Magazine and Atlanta Homes & Lifestyles. Thomas also was honored as one of the 2014 Women of Style and Substance.
Alan B. (Albie) Whitaker III
Albie Whitaker III is an entrepreneur and private investor. He previously worked at Morgan Stanley Wealth Management, Bernstein Global Wealth Management, and in the Private Banking and Investment Group at Merrill Lynch. A passionate runner and advocate for individuals with disabilities, Whitaker serves in leadership roles at The Shepherd Center Society at Shepherd Center, a hospital for patients with brain and spinal cord injuries. Whitaker served as chair of the SCAD Board of Trustees from 2013 to 2018.